Love Skull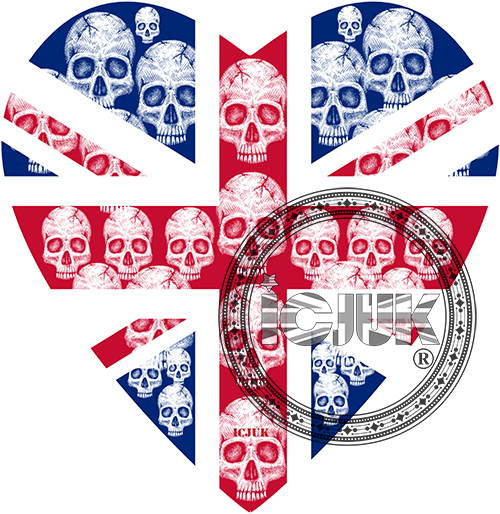 The ICJUK Love Skull design is a captivating and edgy graphic that demands attention. At its core, the design features a skulls infused with elements of love and passion. The skull serves as a symbol of rebellion and individuality, while the inclusion of love-related elements adds a unique twist.
The ICJUK Love Skull design showcases intricate details and artistic flair. Its composition combines bold lines and intricate patterns, creating a visually engaging and dynamic aesthetic. The color scheme predominantly revolves around red, white, and blue, which evoke a sense of energy and vibrancy.
This particular design gained recognition when it was worn on stage by Joe Elliott, the lead vocalist of Def Leppard, around 2017. The ICJUK Love Skull design is a perfect choice for individuals who want to make a bold fashion statement. Its fusion of edginess, artistic intricacy, and rock 'n' roll spirit makes it an eye-catching piece that exudes confidence and rebelliousness. Whether worn on clothing or used as a visual element, the ICJUK Love Skull design is sure to leave a lasting impression.