Ocean Anarchy Floral Skull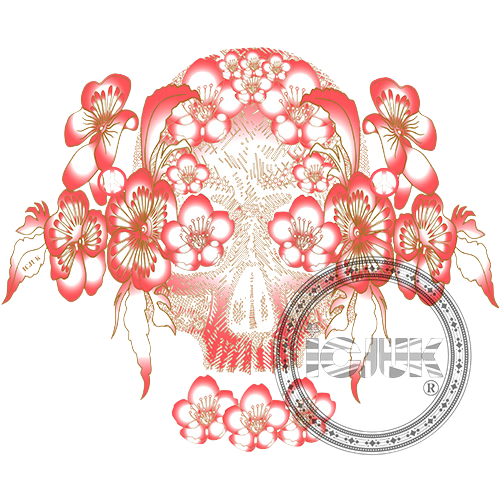 The ICJUK Ocean Anarchy Floral Skull exclusive Graphic is a stunning and distinctive piece of clothing that seamlessly blends elements of the ocean, rock and roll, and vibrant floral patterns. It embodies a perfect fusion of edginess, tropical vibes, and a touch of elegance.
The design features a prominent skull at the center, which serves as a powerful symbol of rebellion and rock culture. This skull is intricately adorned with a riot of beautifully crafted floral patterns, giving it a unique and eye-catching twist. The combination of the skull and flowers creates a fascinating juxtaposition of the dark and mysterious with the vibrant and lively.
The color palette of the Ocean Anarchy Floral Skull is primarily composed of coral and white tones. These hues evoke a sense of summery warmth and tranquility, reminiscent of sandy beaches and clear blue waters. The coral adds a bold and energetic touch, while the white brings a refreshing and cool element to the overall aesthetic.
What makes this graphic even more captivating is its connection to the world of music and fame. It gained particular prominence when Joe Elliott, the renowned lead vocalist of Def Leppard, donned the shirt during a memorable performance at the iconic Royal Albert Hall in London. This association with a rock star like Joe Elliott amplifies the shirt's rock and roll appeal, infusing it with an extra dose of attitude and style.
The ICJUK Ocean Anarchy Floral Skull exclusive Graphic is not just a piece of clothing but also a work of art. Its captivating design, tropical feel, and notable rock star endorsement make it a true statement piece that embodies a unique blend of rebellion, elegance, and summer vibes. Whether you're a music enthusiast, a fashion-forward individual, or someone looking to make a bold and unforgettable impression, this exclusive graphic is sure to turn heads and ignite conversations wherever you go.
Ocean Anarchy Floral Skull