Heart of Skull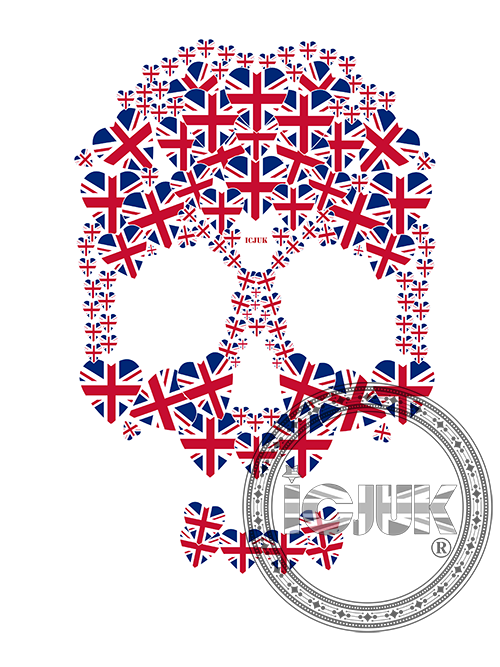 The "Heart of Skull" design, created by Claire Jane and famously showcased on stage by Joe Elliott, is a visually striking and original graphic that exudes a captivating aura. The design ingeniously merges two iconic symbols, the Union Jack and a skull, resulting in a bold and impactful statement.
At first glance, the design appears to be an intricately crafted skull, capturing the essence of edginess and rebellion. However, upon closer inspection, one realizes that the skull is composed entirely of small Union Jack hearts. Each heart represents a fragment of the revered Union Jack flag, symbolizing British heritage and pride.
This design embodies a unique juxtaposition of contrasting elements. The skull, often associated with mortality and darkness, is transformed into a vibrant emblem of patriotism and love through the incorporation of the Union Jack hearts. It evokes a sense of unity, celebrating the union of individual hearts to form a collective identity.
The "Heart of Skull" design makes a powerful visual impact, demanding attention and sparking curiosity.