Rockstar Dad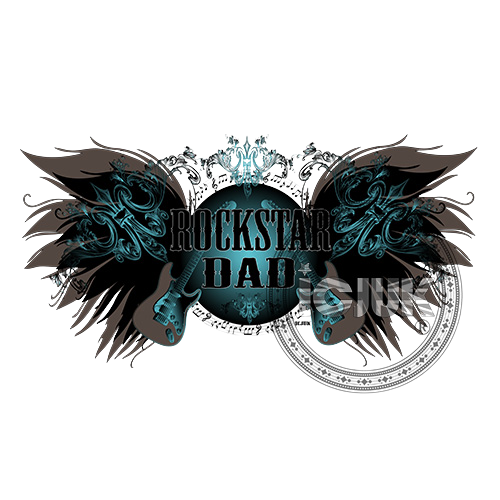 The ICJUK Classic Rockstar Dad graphic, designed by Claire Jane. This captivating design pays homage to the spirit of rock 'n' roll, celebrating the cool and charismatic presence of a Rockstar Dad. At the heart of the graphic lies the iconic Rockstar Dad, surrounded by a symphony of symbolic elements that truly capture the essence of rock music. Adorned with majestic wings, the design showcases the timeless elegance of fleur de lis, intertwining musical notes, and guitars that resonate with rhythm and soul.
The color palette chosen for this design exudes a sense of healing and groundedness, combining earthy browns, deep blacks, and vibrant turquoise tones. These hues evoke a soothing and restorative energy, making it a perfect choice for those seeking comfort and tranquility.
But the ICJUK Classic Rockstar Dad graphic isn't limited to just fathers. It offers a versatile selection of options to honor various family members who embody the rockstar spirit. Choose from Rockstar Uncle, Rockstar Grandad, Rockstar Brother, Rockstar Son, Rockstar Husband, or Rockstar Grandpa, ensuring that every special individual in your life can be celebrated.
For pet lovers, this design goes even further by including Rockstar Dog or Cat Dad, recognizing the important role our furry friends play in our lives. After all, they too deserve to be recognized as rockstars in their own right.
If you desire a customized item featuring this exclusive design or have any special requests, don't hesitate to reach out to Claire Jane. She is more than happy to accommodate your needs and create a personalized order that perfectly suits your preferences.